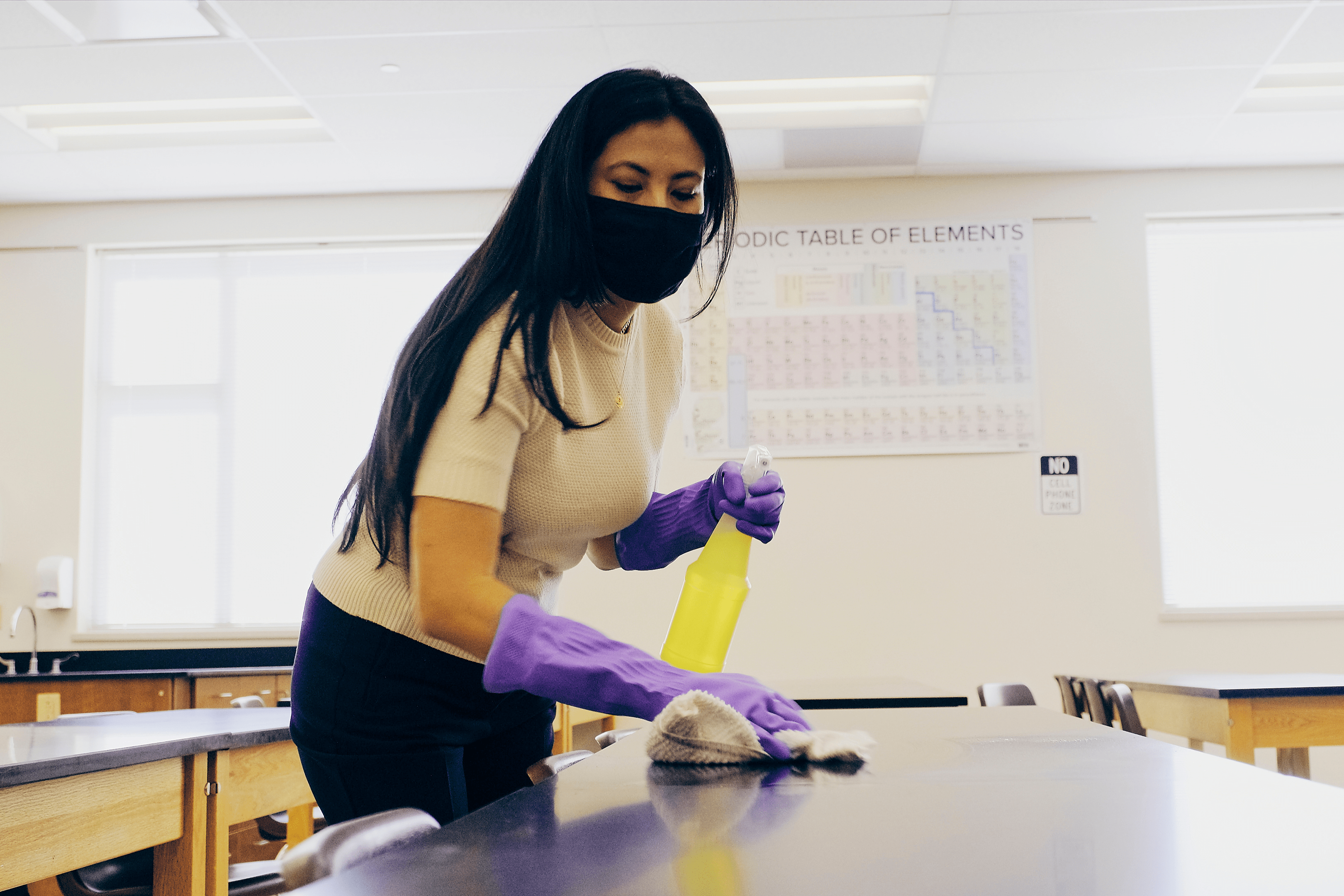 Children are not the most hygienic of people. Frequently coming into contact with dirt and pathogens, and not always washing their hands as often as they should, it's easy for seasonal illnesses, sickness bugs, and parasites to spread from child to child around the school. Maintaining pristine school hygiene can, therefore, be challenging, and the larger the school, the more problematic this becomes.

In this article, we look at four strategies that school site managers can use to keep on top of site hygiene and create a cleaner environment in their school.
1. Prepare A Cleaning Checklist For Your Site Management Team
An effective cleaning checklist and schedule is essential for all members of your site management team and any cleaning contractors to stay on the same page regarding your hygiene goals, and for establishing a chain of accountability so that no tasks are missed.
The cleaning plan should include daily, weekly, monthly, and per-term tasks that need to be completed to keep the facility clean. This could include cleaning desks and floors at the beginning or end of day or between lessons, dusting surfaces and books, disposing of rubbish and recycling, and disinfecting door handles and light switches. The checklist should cover all areas of the school, including back-office, staff, and storage areas.
2. Use Efficient School Cleaning Supplies
It's important to invest in efficient cleaning supplies and equipment that get the job done correctly without damaging the environment or putting people's health at risk through VOCs and solvents. Choose school-friendly and food grade products made from natural ingredients whenever possible and avoid harsh chemicals or artificial fragrances for classrooms and eating areas. At Power Hygiene, we stock a range of eco-friendly products that have been specifically designed with sustainability in mind.
3. Set Up Designated Sanitary Stations And Waste Disposal Bins
School hygiene isn't the sole responsibility of your cleaning contractors – individual teachers, support staff, and your pupils also have a role to play. Providing designated areas for hygiene and hand washing around the school can help keep children healthy by encouraging them to wash their hands often and properly dispose of used tissues, food waste, and disused items safely into designated bins or receptacles, instead of on the ground or other surfaces around the school grounds. Paper, drinks cans, and recyclable plastics should be separated from general waste so they can be disposed of correctly; this helps promote sustainability within schools while also reducing litter levels.
Place plenty of hand sanitisers near entrances where people enter and exit so they can quickly sanitise before entering classrooms or communal areas.
4. Organise Cleaning Events And Incentives For Students
A clean and tidy school makes it easier for students to keep the school clean and tidy! Once you've established good benchmarks for school hygiene, you can incentivise your pupils by organising competitive clean-up events, litter picking, and cleaning rotas to give students the opportunity to take ownership of their learning environment, while teaching them valuable lessons about environmental responsibility from an early age.
Create A Cleaner Learning Environment For Less With A Power Hygiene School Trade Account
At Power Hygiene, we stock a wide range of over 5000 school cleaning supplies at attractive wholesale prices, with free delivery and click and collect available. Set up your trade account online by clicking here and start saving money on your school cleaning supplies today.

Image source: Canva