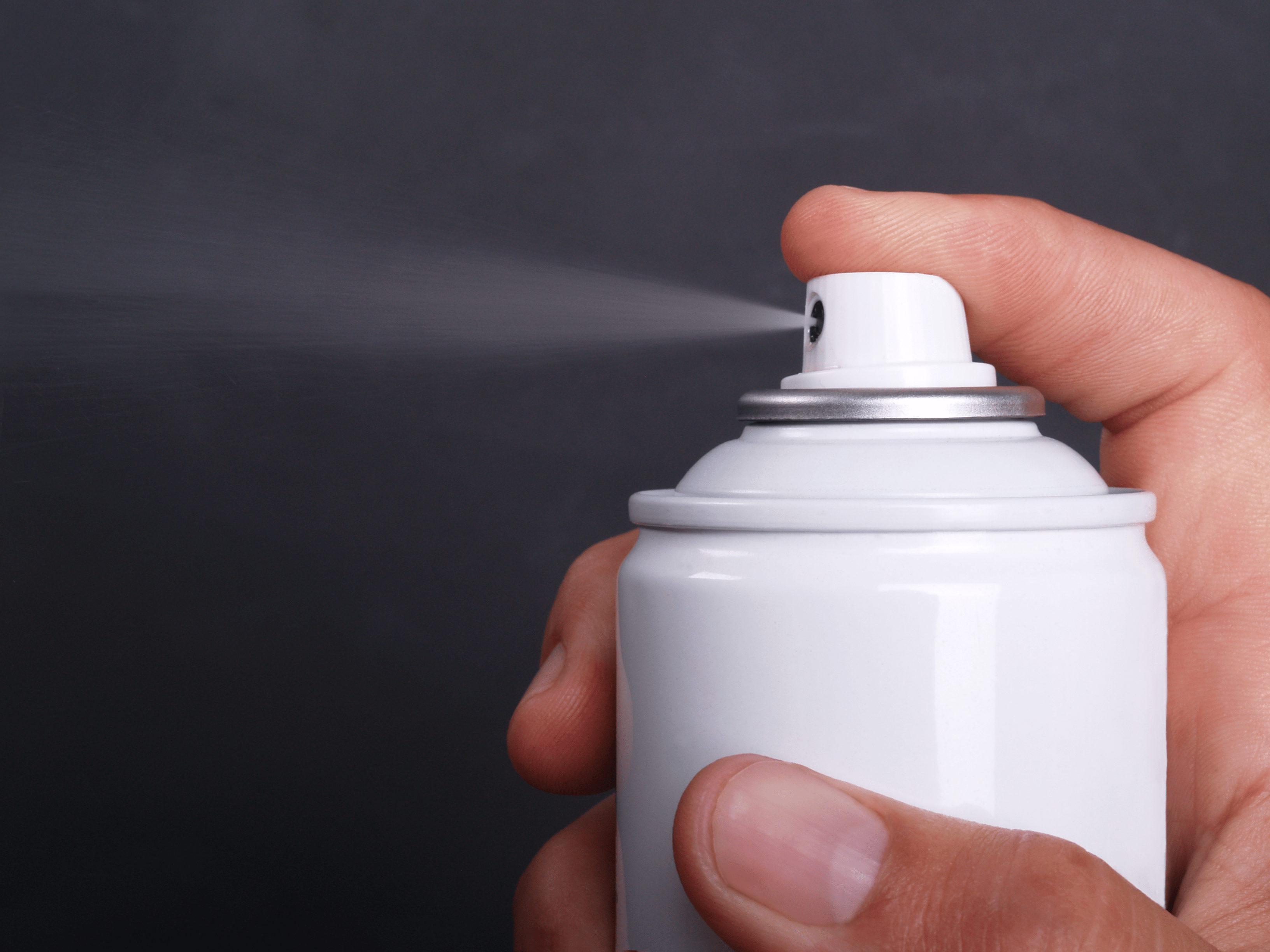 Liquid disinfectants and aerosol cleaners are both popular sanitisation options in UK schools, but which are the most effective at producing the best hygiene outcomes? In this article, we look at how to make the best choice of chemical cleaning agent to encourage a clean and safe learning environment for your pupils.

Cleaning Vs Disinfection
Let's start with what we mean by cleaning and disinfection in this context. A hygiene routine normally includes both cleaning and disinfection, but the two tasks are different.
Cleaning involves physically removing dirt, germs, and organic matter from surfaces using soap or detergent.

Disinfection, on the other hand, involves killing viruses, bacteria, and other micro-biological pathogens present on surfaces using chemicals – usually based on chlorine or bleach.
A product marketed as a cleaner or a disinfectant must, therefore, be assessed on how well it carries out its stated role. Note that a cleaning product will not necessarily disinfect a surface, and a disinfectant may not clean a surface of dust, stains, and grime. Normally, your site management team will require both types of product on a daily basis.
Aerosols: A More Convenient Option?
Though aerosol cleaners may seem more convenient because of their spray-and-go application, liquid disinfectants generally provide a deeper clean as they make contact with surfaces for a longer period of time. Solely using an aerosol cleaner may leave live viruses and bacteria on your surfaces, creating a contamination risk.
On the other hand, a good quality liquid disinfectant or disinfectant wipe will usually remove physical dirt as well as destroying microbes.
Sufficient To Kill Germs
As we continue to navigate the impact of the pandemic, it's essential that we make sure that our school cleaning solutions are up to par, which means comparing the efficacy of aerosol versus liquid disinfectants at killing germs.
So, How Good Is Each Option?
Both aerosol cleaners and liquid disinfectants use a liquid solution. Essentially, if it's not wet, then you're not contacting microbes with the chemicals as intended.
In an aerosol spray cleaner, the liquid is simply aerosolised into a mist to allow wider dispersion and faster drying. The benefit is that surfaces can be used more quickly following cleaning, making aerosols popular for spot cleaning between lessons. However, since aerosolised liquids dry so quickly, the active agent may not remain on surfaces long enough to kill all harmful pathogens. Aerosol cleaners may also have a higher airborne VOC level than liquid disinfectants.
Liquid disinfectants are more likely to sanitise surfaces of harmful microbes. Commercial-grade products are often available with higher concentrations of active cleaning ingredients than aerosols, providing stronger protection against bacteria and viruses, as well as removing stubborn dirt. The protective value of a disinfectant continues several hours after the clean itself, which isn't the case with a pure aerosol cleaner.
Wetness is an important factor to consider when using disinfectant wipes. If a wipe dries out, it means it is running out of disinfectant, and should be replaced. Continuing to use a dry or semidry disinfectant wipe will simply be spreading microorganisms around between surfaces.
Sign Up For A Trade Account Today
To take advantage of our competitive prices and wide availability on all commercial cleaning equipment supplies, please use our trade registration form to sign up for a free account today. Your account will give you access to over 5000 stock items, priority access to new chemical cleaning supplies and commercial cleaning equipment, UK next day delivery, and free click and collect options to suit your timescale and budget.

Image source: Canva